About Easts Junior Rugby Club
The Canberra Easts RUFC is a fast-growing, family friendly club in the heart of Canberra that is always excited to welcome new players.
We provide kids and parents with a fun, social environment whilst teaching the game and values of rugby through quality coaching.
The Easts Juniors is backed by a senior club steeped in tradition having been
established in 1938.
We field teams ranging in age from Under 7's to Under 18's in the ACT Junior Rugby Union competition and each team has a qualified and registered Coach and Manager.
We aim to create a fun and supportive environment for boys and girls that focuses on encouraging kids to be active whilst nurturing a love and respect for the game of rugby. Your Easts Junior Rugby Club Committee for 2023 are:
General Committee Members
The Strength of Our Sponsors
Our sponsorships provide a great way for your business to be featured throughout our club, on uniforms, on our website, and more. For more information on getting involved with Easts please contact info@eastsjrc.com
Easts Junior Rugby Club is proud to have a generous group of sponsors, who make a great contribution
to our club.
We appreciate having the following sponsors
on board for the 2023 Season!
Established in 1982 the experienced team of Oatram Finance has been helping business large and small, find the "Working Finance for Working Equipment" for 40 years. With expertise is transport and earthmoving equipment Oatram has a variety of lenders available for loans on new or used equipment at competitive rates and excellent service.
WHAT WE SEE: Your ambitions mirrored in our actions. A team that comes together to do things differently. We don't give you what others have been doing for decades. Because one look at the market gives every chance to change the experience. Providing a service that is professional yet personal, because it's the combination of character and understanding that ensures you get the best result. Always.
WHAT YOU SEE: Smart. Confident. Distinct.
SERVICE ONE Alliance Bank has been a local for almost 60 years.
We're part of the community so we value our Members and take pride in the level personalised service we provide. We offer an extensive range of banking products and services along with competitive rates. Our team of lending experts are here to help you get the perfect product, tailored specifically to your needs.
SERVICE ONE is also a social enterprise, so the profit we make from the business of banking is invested back into the communities we serve.
Together we're more than a Bank, we're creating a stronger community.
Trilogy is a local Canberra mortgage brokerage that was established in 2003. From our Deakin office, the Trilogy Team has been helping Canberra families with their home and investment loans for nearly 20 years. Our friendly, experienced mortgage brokers provide personalised solutions based on a clear understanding of your current situation and future goals.
We give tailored home loan and investment loan advice that's easy to understand. We hold your hand through the entire process, whether this is your first property or your tenth.
Grid Locks Locksmiths is an innovative and forward thinking locksmith company delivering excellent quality products and services to secure your world. As a member of the Master Locksmiths, we can supply, fit, repair or rekey locks for any residential or commercial application. Trust a 24-hour locksmith to ensure your property is safe and secure.
We have licensed personnel to give you the services you need at the time you require, even by appointment. Whether it's for your business or your house, we'll provide security maintenance and installation.
Call your 24-hour locksmith in Canberra on 02 6169 6575 for fast service. Whether you're locked out, you need lock repairs or you just want to lock up safely, we'll be here for you.
At Accelerate Physiotherapy, we are passionate about all sports. We can help you beat those sidelining injuries and get you back playing the sport you love before you know it.
We have a strong focus on preventing injuries before they occur through appropriate treatment including education and exercise.
We provide sport coverage for various teams across a range of codes throughout Canberra including Easts Juniors Rugby Club, ensuring players wellbeing is a primary focus.
Located in Garran and Jamison, our modern, purpose-built facilities include private, individual treatment rooms and a specifically designed gym for rehabilitation purposes.
Sessions are by appointment only and are a 30 minute one on one consultation. A discount is offered to all Easts players & coaches when they attend an appointment in the clinic.
Easts (A.C.T.) Junior Rugby Club Incorporated

Constitution and Rules
Register with Easts Junior Rugby Here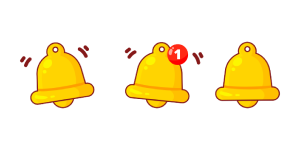 Subscribe to the Beasts' Updates
Don't miss a beat! Catch everything Beasts-related by subscribing to our newsletter where we'll share regular email updates on everything you need to know!